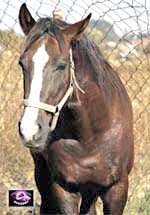 Soweto Stallion
This Stallion was found at another typical coal yard. This specimen was the best groomed equine we encountered. No serious defects or injuries were found upon inspection, but a seriously loaded cart, was awaiting him.
(Also see Wounds & Injuries on right)

by HENNiE KEYTER
3D Mules & Coal Cart
This Mule Cart was found along the way, in search of the working equines of Soweto. The above technique is known as 3D or VR Lenticular and was achieved with a special "Spherical Tripod Head", courtesy "Manfrotto Tripods". The Lenticular lens & interlacing was supplied by "Images in Motion".

by ERiC KiRSTEN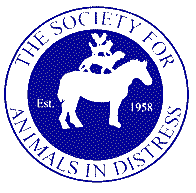 ® ™ All trademarks remain the property
of their respective owners.
As these photos above show, the equines of Soweto are definitely suffering in silence!

Top left, shows under what conditions this Mule is kept, tied up on a pen, often getting tangled, having to rummage through the litter & pollution.
By ERiC KiRSTEN

Bottom left, it is evident just what kind of loads are expected, to be carried by this stallion.
By ERiC KiRSTEN

Top right, indicates a wound found on another Mule, caused by incorrect harnessing.
By HENNiE KEYTER

Bottom right, one can observe the hove deformities that evolve, due to neglect & lack of shoeing.
By HENNiE KEYTER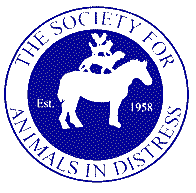 © 2004. All rights reserved.